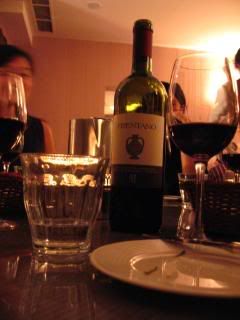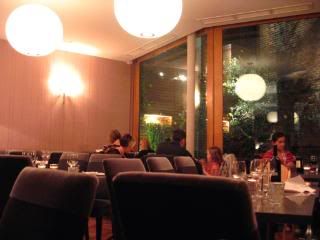 Location: 127-129 Parkway, NW1 7PS (Tube: Camden)

Course type: Sunday menu, 3 course for £25

It was one of those days where one of us ladies found that the high class restaurants are offering much more reasonable deals on their food these days so one of them came up suggesting to try out one of Gordon Ramsay's restaurant at Camden and I put my hands up straight away since I haven't been to his before.

While killing time, walking on the street to the restaurant somehow turned Camden into a posh place, where celebreties actually roamed about. Very interesting and suprising. I checked out an organic shop that really sold proper organic vegetables and food for a reasonable price.(Called 'Fresh and Wild'). The chocolates are cheaper than Sainsbury's!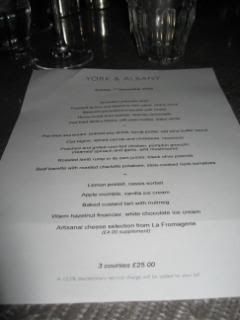 Anyway, back to the restaurant we were happily seated at our tables and they started off with a range of bread and red wine. One thing great about dining with a few of us is that we can try each other's meals. It was really difficult to pick what I want that night because everything sounded and looked delicious. Being extra adventorous, I picked out my starter without knowing what it is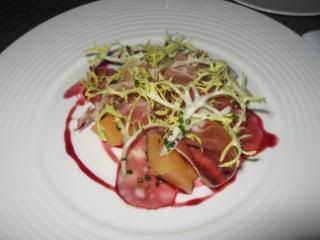 Poached
quince
and Bayonne ham salad, verjus syrup. I didn't realise Quince was a fruit and it tasted abit peachy and peary at the same time. Ham was yummy and syrup was sour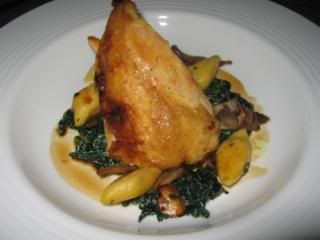 Decided to go safe with the mains. Poached and grilled corn-fed chicken, pumpkin gnocchi, creamed spinach and garlic, wild mushrooms. I loved the dish and was happy because the sides was amazing. Love the pumpkin gnocchi and the chicken breast was absolutely tender.

I did try bits of the sea bream and beef, and both were amazing too. Fish had a crsip top and the beef was so tender and juicy and very filling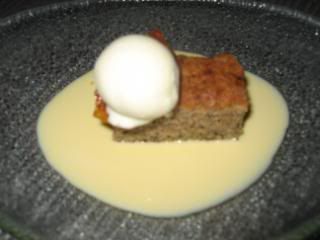 My dessert: Warm hazelnut financier, white chocolate ice cream. I was interested in the word 'financier' but all of us shared the other desserts around. I must say that I am still a fan of the custard and love that dish most. This was equally as yummy and I think I was disappointed that it was served in a smaller portion lol. The lemon sorbet however was very rich and I think you need a glass of water as a preparation. But it's a dish for pure lemon fan lovers.

Overall, all of us finish our plates except for the starters. The dishes got better and better which is a good thing and I do recommend it to anyone who wants to try good English Cuisine at a reasonable price. I'd give it 8/10

More information:
127-129 Parkway
London
NW1 7PS

T: 020 7388 3344
F: 020 7592 1603
yorkandalbany@gordonramsay.com
http://www.gordonramsay.com/yorkandalbany/