The Make Lounge offered a really good introductory course to cupcake decorating. Leigh was our instructor and she works for Sketch, one of the only restaurant that serves Michelin standard of high tea. She was so helpful through the class. It started tonight from 6.30pm and wasn't too far from where I live, so I walked.

We learnt things from making a piping bag out of baking sheets to colouring and shaping marzipans with really cute motif cutters. The session was 2.5 hours long with tea, coffee and wine served with biscuits. And we get to go home with 7 nicely decorated cupcakes =). I took home tips too such as falling in love with meringue butter cream (it tasted soooooooo good) and using salted butter instead so that it adds more to taste.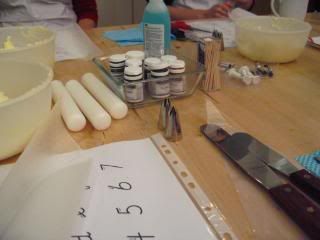 Best part: No need to wash up!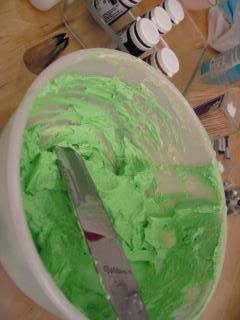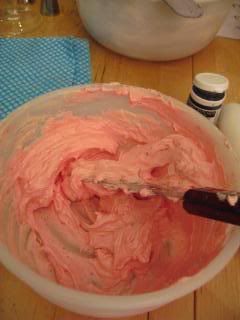 Icing colour I decided on. Either that, it was purple and yellow. Decisions decisions...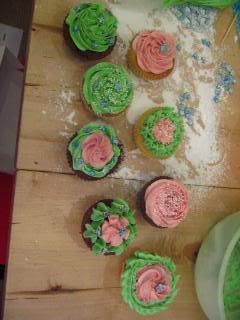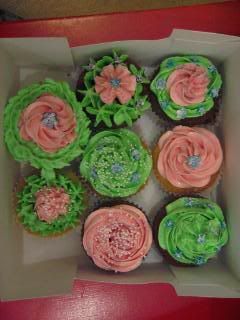 Pretty 1M Swirls with glitter, marzipan and icing white balls
So if you're keen to play around with icing, I recommend this course as most materials are supplied plus you get to bring home your very own designs...