Yessss, I manage to bake something in the most busiest time of my life, muahaha. All thanks to my lovely Fiance who loves this cheesecake to bits. The fluffyness of this cake absolutely makes it so light to eat and of course tempts one to have a double the serving instead :P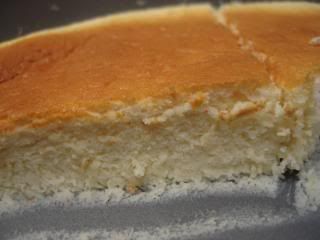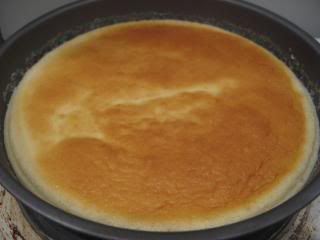 What I was proud off was that I finally got over the anxiousness of whisking the egg whites with caster sugar. The last time I did, it didn't rise. Phew!
(Other reference's source:
Diana's Dessert's cotton soft cheesecake
)
 Makes 1 x 9" cake or 2 x 8" cake.