We had leftover cream and sprite (plus lemon juice in the freezer too) so coincidentally my brother in law made scones and told me the ingredients. It uses all of the above so scones was a good idea to use up the ingredients!


Looks good, probably needed to change the cookie cutter to one size smaller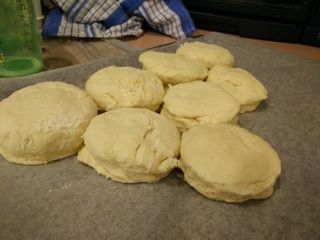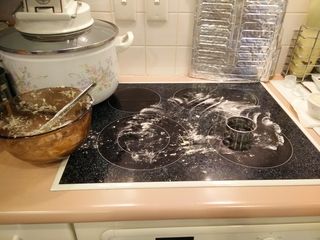 but...I made a
HUGE
mistake.
We didn't have self raising flour so I thought of making my own base on
this reference
Confidently following this, and baking it so well...turns out I made such a BIG mistake that costed the flavour to go bad.
I had 3 tsp of baking soda NOT baking powder
.  SIGH~~!
-.-
I feel like discarding it and doing it again just coz it was one ingredient that made the whole scone taste horrible.
Anyway, the ingredients and mixing is really easy. In fact one of the fastest baking I've ever done so far. If you're interested, feel free to check it out.
Thanks
Bridget
for the tips of making them look so good.