Beside it sticking to the paper, it does taste quite crumbly nicer off the oven. Probably needing butter or olive oil with salt to add moisture and it doesn't have a crumbly top.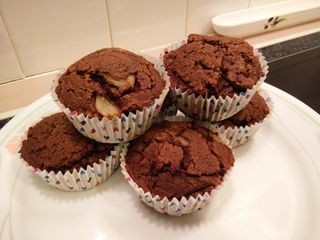 The pain about gluten and dairy free food is retaining the added moisture, which drives me to dig further into recipes and the science behind things. Of course my little kid doesn't mind it for now, but my aim is to get everyone liking it and be proud to say that there wasn't any dairy involved.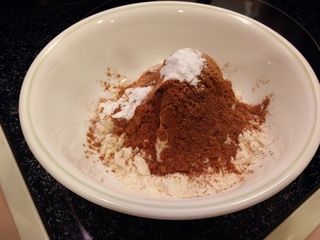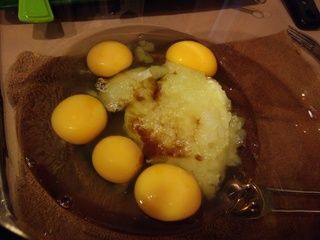 Anyway, I loved how the apple stew turned out! Should have made apple crumble instead lol.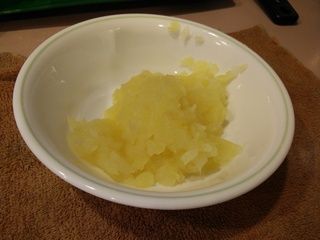 The journey continues~!
Till then, it makes 6
Original recipe
here
.
Ingredients
5 eggs
1 cup homemade stewed apples
½ cup coconut flour
2-3 TBSP cinnamon
1 tsp baking soda
1 tsp vanilla (optional)
¼ cup coconut oil
2 tbsp honey (optional)
Method
Preheat the oven to 180 degrees C.
Grease a muffin pan with coconut oil.

(did that but used muffin cups but it got stuck to it)

Put all ingredients into a medium sized bowl and mix with immersion blender or whisk until well mixed.
Let sit 5 minutes.

(didn't do this, forgot)

Use ⅓ cup measure to spoon into muffin tins.
Bake 12-15 minutes until starting to brown and not soft when lightly touched on the top.
Let cool 2 minutes, drizzle with honey (if desired) and serve.