You got it right, there are hidden spinach in this pancake!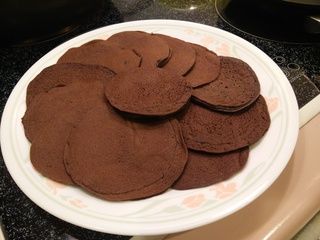 I'm amazed how blenders can liquify things so much nobody knows unless they are sensitive to the taste. Then again it can always be overpowered by chocolate powder muahaha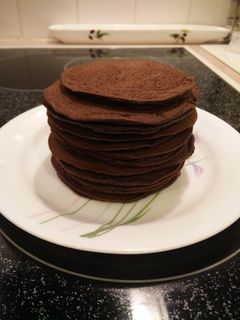 Anything to get my kiddo to eat...
Original recipe here
, real simple! No oil, gluten free too!
Made about 8 pancakes for me with a 1/3 cup
Ingredients
1/2 cup nutty butter ( I used peanut butter)
3 eggs
1 medium banana
2 tbsp cocoa powder
1 cup spinach
I drizzled some maple syrup just to bind things and add a little more sweetness
Method
Just like my
previous post
on pancakes
Mix everything together in a blender and whizz till liquid
Heat up pan to medium heat, add light oil
Use 1/4 cup and pour
Flip after 1-2mins or when the edge turns brown