Yes I'm back! Holiday was ammmaaazziinnnggg but I must say I miss my baking a whole lot. But I gotta get the laundry and photos out of the way as soon as I can!

Anyway, the day before we left, we headed out to our favourite restaurant Cafe East. We were actually at the O2 Arena watching the ATP Tour, and if not for that we wouldn't be heading all the way there. Talk about convenience, heh.

This restaurant is by far the most reasonable Vietnamese restaurant I have been to, but alas their menu hasn't gotten enough variety as Song Que.

Instead of the normal summer or deep fried springrolls, we opted for a different dish. It's still a spring roll dish, which consist of mushrooms wrapped with rice flour, topped up with a type of luncheon meat, fried onions and raw bean sprouts. Of course, served with yummy fish oil. There were about 8 pieces at least enough as an appetiser for 2.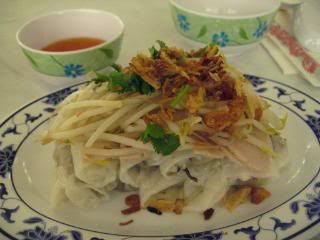 My main course for a change was spicy prawn rice noodle soup with the usual sides of lemon, raw mint, and bean sprouts to add. This dish really clears up your nose if you have a cold!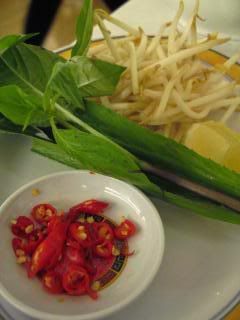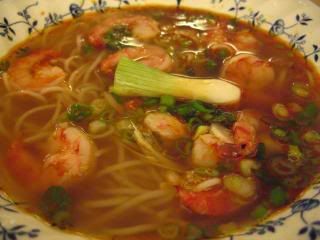 D's dish was a bit of a let down as he was expecting a bigger portion. He had rice and pork lemon grass, in which he couldn't really taste the lemon grass.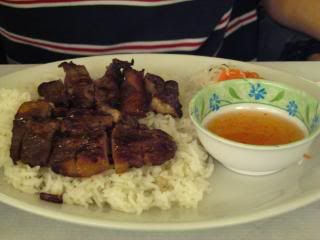 So in conclusion (sounding like some crazy scientist) we think that their soup is their specialty on top of the rest of the other dishes, and it's worth heading to if you crave for their yummy dessert drinks and wanting a nice warm meal for the winter at a really reasonable price :)
More information:

Surrey Quays Leisure Centre,
100 Redriff Row, London,
SE16 7LH, UK.
Tel: 020 7252 1212
‎