Right, it all started when one of our friends found a 2-for-1 voucher deal to any 20 Malaysian restaurants on the Metro, and with the voucher, it randomly selects 3 restaurant information. And I guess Delima restaurant was one of the ones he saw that was a walkable distance from the hall.


These vouchers will still be on the
Metro
til the 17th of March :)
And it's base on a voucher basis, not one voucher per table basis. So you know what happened....we brought 10 for 10 people! And so each of us ordered 2 dishes, either mains or a proper dish.
I must admit the ambient of the restaurant is really nice to begin with and we were the earliest group since we all headed after a 3 hour badminton workout..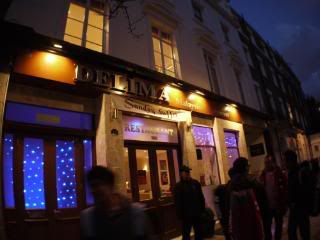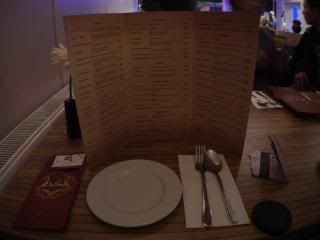 In comparison to other Malaysian restaurants in general, I found this place standard, more variety in dishes but less in drinks and desserts and prices are drawn towards standard than reasonable. So it was good to try the dishes with those vouchers :P.
Service was excellent, although I am not really sure how new this restaurant is. Waiters were definitely Malaysians and we picked about 8 different dishes to try.
I had Nasi Briyani Udang (Briyani rice with prawns)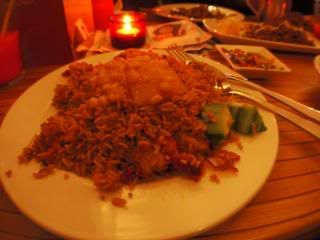 This was served in a rectangular dish, with sides in which I poured everything into the plate. They were very generous with the prawns.
 


...and shared Ikan Asam Pedas (spicy skate fish with lemon grass, lime leaves and hot sour sauce) and Ayam Goreng Bawang Putih (deep fried chicken with garlic and cut chillies). The fish was excellent, superbly spicy and wonderful, but the chicken was a disappointment as it tastes like any other fried chicken.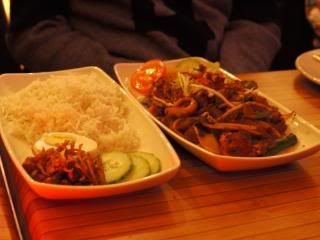 There was nasi lemak and mee goreng ordered too in which I took a spoonful to try the noodles, and it wasn't salty enough to me (although this could be because my dish had more 'taste')
Other than that, I tried abit of the lamb curry (which was decent) and kangkung belacan (Water convolvulus fry in fresh chilli and shrimp paste) that was most disappointing as it came out watery and not spicy at all (even those who can't take spicy food can cope).
We didn't order any starters and we had standard slightly over sweatened and strong bandung drinks (rose flavour) and teh tarik, all at £2 and £2.50 each respectively.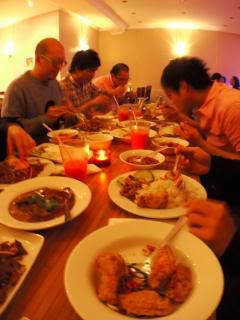 As a whole, place is worth going to try their seafood base dishes, and to celebrate an occasion for it's great service and ambiance, but not a place for a fulfilling feed. So I recommend you to try it out while the voucher is still valid =)
More information:
36 Southwick St London, England W2 1JQ
020 7262 0050
Open Daily 12pm-3pm, 6pm-11pm
www.delimarestaurant.co.uk
View Larger Map