Yes I am back indeed and from a wonderful and most heart fulfilling trip back to my home country not only catching up with family and friends but also to actually realise the amount of food variety I was flooded in! This is my first time back really appreciating the abundance of dishes I was surrounded with. I literally was a changed person. More 'Malaysian' and more to my roots which marvels me alot haha.

Well, let me tell you a little story about me. I had a kitchen in the house that put me off from even stepping into. Yes, this was my kitchen back home. There is only room for one person: My grandma who I now wish to continue her cooking skills.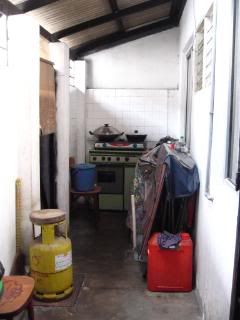 As well as my family, though born and bred in Malaysia, surprisingly have the least interest in food. This is very unusual because majority speaking, everyone I know appreciates food a whole lot coming from this country. So it is rather surprising how I am the only one to be hooked lol.
Anyway, 3 weeks is alot to catch up so I will perhaps just show the amount of food I had while I was back ;).
 

 

 

 

 

 

 

 


In the mean time, I am off again for another trip before I actually attempt to make something in the kitchen. Till then, keep drooling!