Yes she is back! Since there is an oven in the Kitchen once more....previous one had to go just because I think I 'over cleaned' it to the point that rust was forming =(. Always use an oven spray peeps! Not attempt natural ingredients like baking soda. Either that I think it needs to be washed and dried cleanly


 
Anyway I was craving for quiche so I made this (as well as was planning for lunch and dinner ahead)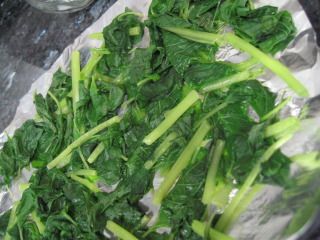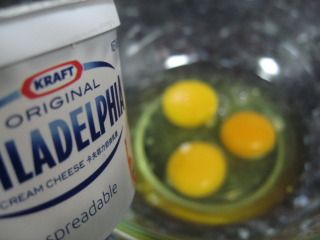 Packed with goodness of protein, yuuummm
Savouries are somehow the easiest to bake/cook than the desserts due to the fact that sugar is not in it! There is a whole new ball game to sugar and science so I pretty much whipped this dish in less than an hour.
Makes one 8" dish minus the crust
Ingredients
300g salmon
1 garlic clove
150g spinach
250g cream cheese
3 large eggs
50g butter
250ml milk
50g parmesan cheese
Salt
Method
In a pot pour in water up to half way and bring it to a boil.
Pluck the leafy part of the spinach and quickly blanched it into water.
Drain it dry and pop in in the oven for 10 minutes at 180 degrees. Spinach needs to be dried to avoid the quiche getting soaked at the bottom.
My version of salmon cooked:
Rub salt on the salmon and rub it further with chopped garlic
Wrap it in aluminium foil and pop it in the oven for 10-15 minutes at 180degreesC
4. In a separate bowl, mix the cream cheese with the eggs one at a time (this is to avoid curdling).
5. Add milk and butter and set it aside.
6. Grab an 8" baking tray lined with aluminium foil.
7. Coat it with a light layer of butter.
8. Starting with the spinach, layer the tray by spreading the leaves apart.
9. Add the shredded salmon and continue until finish.
10. Pour the batter in and top the final layer with parmesan cheese.
11. Bake it for 20 minutes at 180 deg C or until top layer turns golden brown.