Back to basics!! Thought I'd used the cream cheese in the fridge up before it starts to mould. This recipe is taken off directly from Philadelphia's cook book.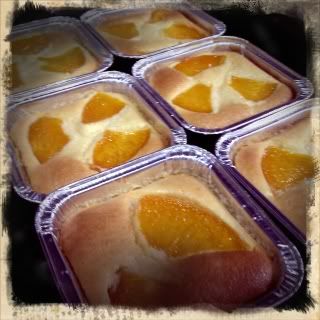 The muffin tray I have couldn't fit into the oven so I had to think up of an alternative quick! Thank goodness for those disposable aluminium cups....and I reckon it's good to reuse it too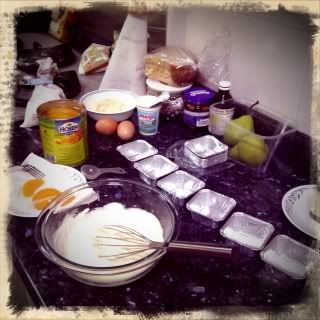 Kitchen just got busier again =)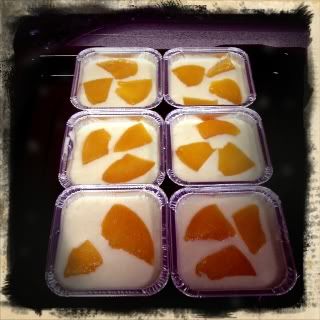 Makes 6 muffin size tray
Courtesy of Philadelphia's cook book
Ingredients
200g cream cheese
100g caster sugar
1 egg
75g ground almonds
63ml sour cream (I replaced with plain yoghurt instead)
1 tbsp custard (I replaced this with flour instead)
1 tbsp maple syrup / honey
Method
Line the muffin bases and grease well.
Preheat the oven to 180degC.
Similar to all in one mix, cream the cheese and sugar together until combined.
Add the egg(s), ground almond, sour cream and custard powder. Beat it till smooth.
Spoon into the prepared tin.
Top each muffin with peach slices and drizzle with maple syrup
Bake for 25-30 mins or until set and golden.
Leave to cool.